Container rental in Odessa, Chernomorsk, Kiev and other major cities of Ukraine
14.01.2018
For more than fifty years people have been using sea shipping containers to transport goods over long distances. To date, container transportation has already become an indispensable attribute of transport logistics. Also, in view of the rising cost of renting stationary storage facilities and storage facilities, modern business increasingly began to use such metal structures as mini-warehouses. Under the mobile warehouse the capacity, both new and used in use, will approach. Equally, like buying, renting a container will allow organizing a warehouse for commercial purposes, storage for own things or property, for example, when moving to another dwelling or office.
What is a sea container? It is a strong strong metal box, which has a door and resembles an oblong room in size. The container has a steel or aluminum frame from profile corrugated sheets. Often, the walls of the structure are either insulated, or have small holes, or the housing is equipped with a refrigeration unit. These additional devices allow the transport of goods of various types and characteristics in such a way that the products are not spoiled on the way.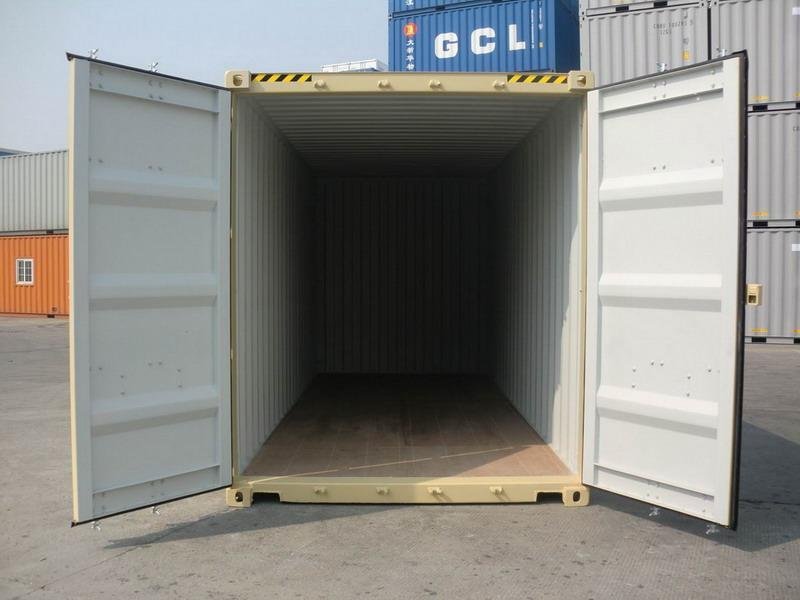 In the case of using a sea container as a warehouse, it can also be retrofitted with additional ventilation, conduct wiring for electricity, and supply the interior space of the tank with heating or refrigeration equipment.
If there is such a need, the containers are stacked on each other in two or even three floors. The main advantage of such a container complex is that this structure can be moved from one place to another at any time.
Rent sea containers not only for warehouses. Here you can organize a cabins, make a mobile garage, a small office, etc. The question of the necessary space for individuals and organizations is solved with the help of our company in a matter of hours.
However, do not consider the container a dull, dull iron box. A dozen years ago they were, in principle, and were, because they were used only as a temporary construction. Imagination did not go further than to put the metal frame on the construction site as a caravan for housing (storage of building materials), or in the country section the iron container was used to store garden tools. Now this uncomplicated design has been a major building element for modern architects for quite a long time. The houses from containers are now in vogue and this is explained by the low price of such construction in comparison with the fundamental building, the ease and speed of its construction (the container ready building can be obtained within a few months from the beginning of its erection), mobility (the finished building and its elements can easily be transported from one place to another). So, I think, not far off is the time when we will see the first skyscraper erected from freight containers.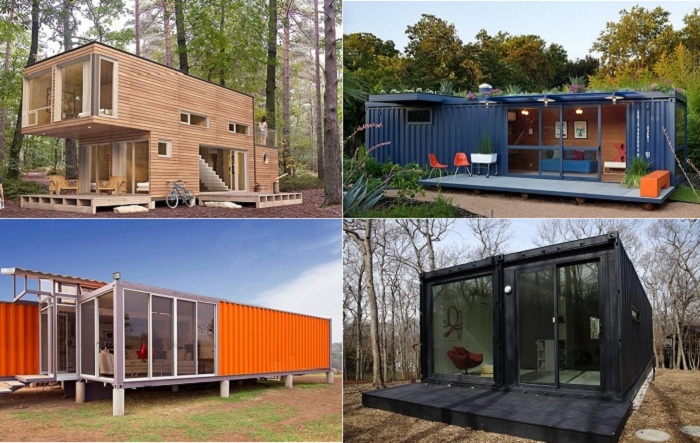 The price (rent of containers) depends on the type of capacity, number of constructions, loan term. The company is always ready to offer you the most favorable terms of cooperation.
Container-Trade, in addition to offers for the sale of new and second-hand containers, carries out transactions for the lease of transport cargo structures.
The right solution for the business will be the ownership of the transportation capacity. But it will be profitable only if you plan to build a business where the main element will be transport logistics. Otherwise, for one-time projects, the purchase of a container will be unprofitable.
Container Trade meets its customers, providing such a service as container rental in Odessa, Chernomorsk, Kiev and other large cities of Ukraine.
Renting a sea container makes it possible to obtain a substantial discount when borrowing several containers or long-term lease of one construction.
Leasing a cargo container, you will significantly reduce the costs of the project - there will be no need to spend money on transportation equipment and its maintenance.
Container-Trade, in addition to the lease of containers, provides its sites for storage of your containers of any design and capacity (purchased in the property or leased). The territory of the sites will allow placing a large number of containers at the same time, and modern technology - to qualitatively make loading and unloading the goods for a short period of time, while ensuring at the same time its safety.
Cooperation with us will provide the following benefits:
Only high-quality designs that have all the necessary certification and undergo thorough testing for suitability for several indicators are involved in transactions.
If you purchase a cargo tank that was previously in use, you can be sure of its excellent technical characteristics.
Our company provides its customers with full technical and service support of transactions, as well as assistance in drafting documents.
Possibility to purchase a shipping container through the company's website without leaving home. The quality of photos of our offers and their number will allow the customer to make a profitable purchase in just a few clicks.
Provision of additional services in the maintenance of equipment: the delivery of containers throughout Ukraine, their installation, subsequent warranty and service work.
If you are interested in cooperation with our organization, we suggest that you familiarize yourself with the list of services offered on container-trade.net. You can get expert assistance from the company's specialists on any issues related to container transportation by calling the specified phones in the "Contacts" section.
Our company expresses hope for a mutually beneficial and long-term partnership with you!