Business from a sea container
05.07.2021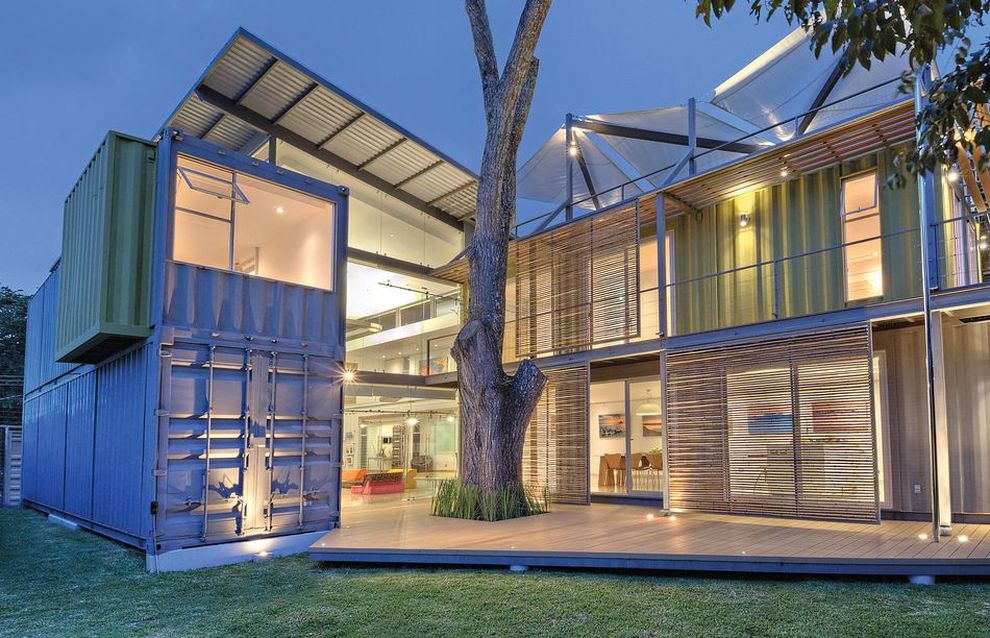 Overland sea containers are robust and durable. Their design was created for operation under difficult climatic conditions and the effects of an aggressive environment. But even after the end of the recommended period, the containers retain their structural strength, which allows them to be used for the construction of residential buildings or objects for commerce. After a small upgrade from shipping containers, you can create separate buildings used for specific purposes.
Characteristics of sea containers
The structure is distinguished by its neat appearance and great functional features. If necessary, the surface can be painted in any color or finished with a suitable material. The container belongs to the category of moisture and windproof structures. It can be used for transportation of goods by different types of transport. If necessary, containers can be installed in several tiers. When used in commerce, they can be equipped with the necessary elements, structures, systems.
Common additions are:
Thermal insulation of enclosing surfaces. Mineral wool, polystyrene, polyurethane and other materials can be used;
Equipping with engineering systems. The container can be supplied with electricity. Plumbing, sewerage, heating. Both standalone equipment and connection to a common system can be used;
Connection to fire or burglar alarms;
External and internal finishing. Arrangement of the roof is possible if necessary.
Business projects using shipping containers
Using shipping containers does not require a strong foundation. If necessary, the container can be dismantled within a short time and transported to another place. For this reason, containers are often used as mobile objects to set up a point in time for business activities.
Among the most common use cases for containers are the following:
Workshops. Can be used for both private and commercial use. In the second option, it is recommended to use several containers that allow expanding the offered services. A separate room may contain a warehouse, a place of issue of goods, a repair shop or other necessary premises;
Point of issue of inventory for rent. Depending on the season, it can be used for issuing skis, sledges, skates - in winter, or scooters, rollerblades, bicycles - in summer;
Arrangement of a public catering point. In many countries, shipping containers are used to organize small fast food outlets. Sometimes, using multiple containers allows you to quickly create a small cafe or diner. The seats can be located both inside the modules and on the roof of the container. It all depends on the wishes of the owner. To attract customers, containers can be painted in corporate colors or finished with distinctive finishing materials;
Retail trade. The containers can accommodate both small stores and large ones, when using several containers. Suitable for creating separate "islands" that will simulate a room with installed furniture and renovations;
Placement of equipment. Containers are often used to install diesel generators, refrigeration units, or other equipment that generates noise during operation. Depending on the region, the structure can be equipped with insulation or additional cooling;
Hotels. Sea containers can be used to create hotels that are designed not only for seasonal accommodation, but for use throughout the year. Perfect for arranging recreation places in hard-to-reach places where it is impossible to deliver building materials. When using multiple containers, you can create not only a place of rest or residence, but also other places for entertainment. Swimming pools with a glazed side wall, which allows you to admire the exterior, are widespread.
When using shipping containers, multiple tiers can be used. Usually one or two-story buildings are used. But this is not the limit. If necessary, you can use a large number of tiers, but it is necessary to use additional fasteners. Modules can be installed close to each other and connected by small passages or bridges.