What smart shipping container?
01.02.2023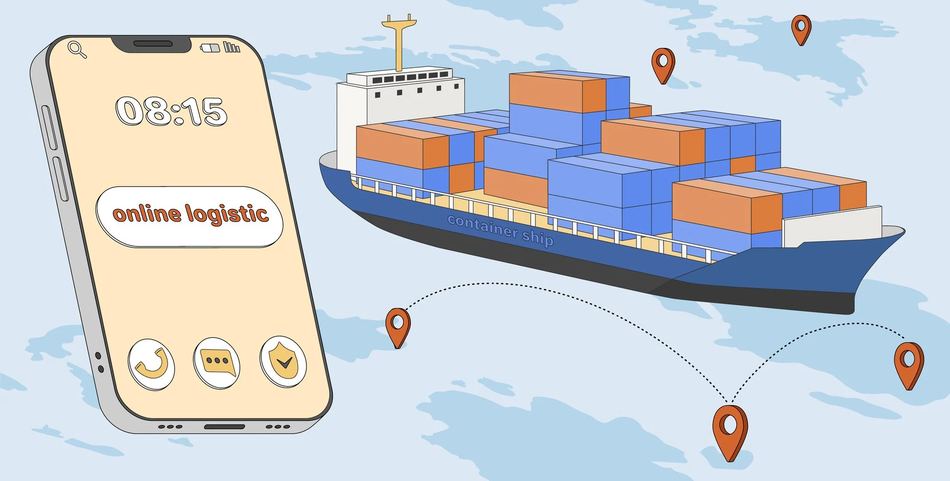 As the name implies, a smart container is a cargo unit with intelligent capabilities, supported by sensors and digital devices, which ensure real-time data collection and transmission. The best part is that any standard container can be turned into a smart one with the right hardware.
Smart sea container technologies can provide you with almost any information about the container itself and the cargo. Let's take a look at some key trackable data.
Container geolocation
GPS tracking will allow the operator to know where the container is at any given time. By tracking geolocation, the carrier and consignee can track the movement of the cargo, estimate the time of arrival and check if it has been delivered to the correct port. This will help transport companies move empty units more efficiently.
Environmental control
Smart sea container technologies, based on various types of sensors, allow monitoring fluctuations in temperature, humidity, pressure and other important indicators inside and outside the container. This type of control is vital for fragile, perishable and sensitive goods that require certain conditions to be delivered safe and sound.
Impact detection
The shock detector will inform the operator if there is any physical impact on the container and cargo, which can be caused, for example, by a sea storm. In addition, the customer and forwarder will be able to check whether the goods are damaged or not.
Door status
Light sensors or special door opening sensors installed on the container doors will consistently monitor the status of the door throughout the entire journey and signal if the container doors are opened before the container reaches the unloading point.
Abnormal or suspicious activity
Security is a critical issue for all shippers as no security system is perfect. Intelligent containers provide the highest level of protection with the ability to accurately detect any unusual activity around the container, not to mention checking door locks and cargo integrity in real time.
Advantages of Smart shipping containers
Smart solutions for shipping containers open up great opportunities to improve the efficiency of the supply chain and optimize the entire logistics network to the maximum. Smart shipping containers have benefits that you will immediately benefit from:
Automatic data collection
Improved traceability
Cargo quality control
Shipping Cost Optimization
Efficient cargo management