Operation of refrigerated containers
05.02.2022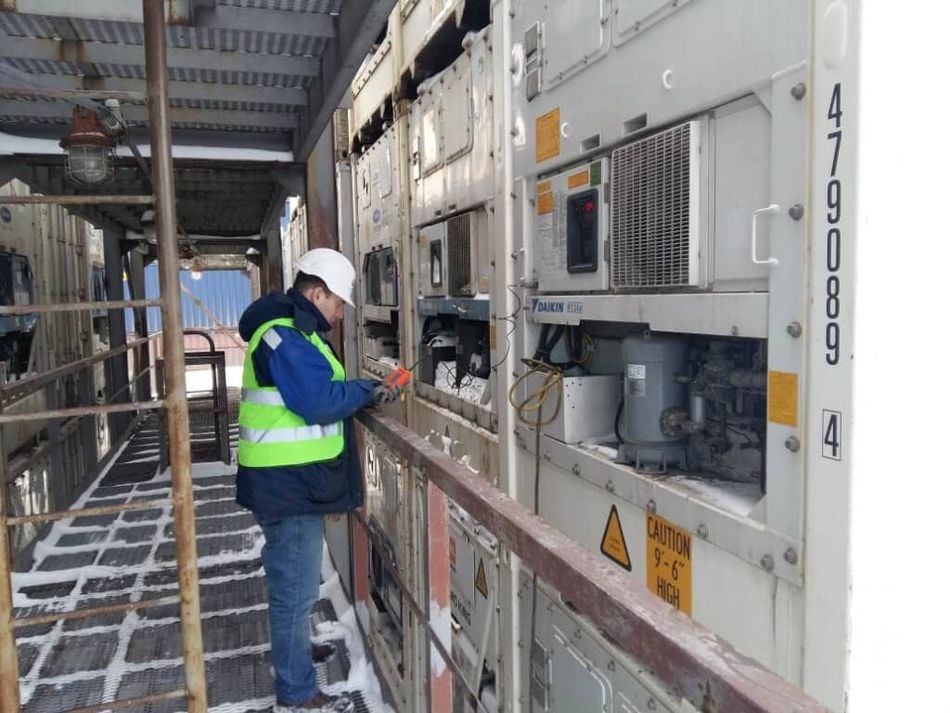 Refrigerated container today is one of the best ways to transport and store products that quickly deteriorate. Containers are great for creating the necessary temperature conditions for products, as well as humidity. Modern containers are made of high quality materials, which allow to extend the service life of containers. However, all necessary rules regarding operation and maintenance must be observed. If you carry out maintenance of containers in which a refrigeration unit is present in time, you can seriously reduce the likelihood of their breakdowns when goods are transported.
Power supply
When transporting or storing products in containers, it is necessary to ensure uninterrupted power supply. This means that it is very important to calculate the power supply so that there are no failures.
Example:
Let 20 units be serviced;
Of these, only 15 containers are operational;
One unit consumes approximately 10 kW;
Network characteristics are 380 V, 50 Hz, cos ȹ 0.78;
If we talk about the peak load factor, then it is 1.2.
Now you should calculate the required power:
Power 180 kW;
Current amperage 351 A.
Maintenance of containers
At any unloading, measures are taken that relate to maintenance. We are talking about washing and disinfecting the compartment. From the inside, the container is washed using safe compounds that allow you to completely remove any type of contamination.
Maintenance of the units should be carried out by highly qualified specialists who have the necessary equipment for diagnostics. There are several maintenance steps that should be noted:
The DataCORDER device allows you to find out the deviations from the norm for the last month and a half of the operation of the plant and identify problem areas;
Hull integrity check;
Diagnostic inspection of the electrical part;
Next, a diagnostic inspection of the containers is carried out in order to make sure that there was no refrigerant leakage at the joints. In addition, the oil level should be checked. If necessary, the specialists clean the pipes;
If necessary, the fasteners are tightened, as well as the filters are cleaned.
Regular maintenance of containers
If maintenance of the units is carried out on time, this will ensure:
Timely diagnosis of problems;
Quick repair of any minor damage that could later grow into serious problems that would require expensive repairs;
Increased container life.
Regular maintenance of refrigerators is very important for the stable operation of the units.