How to make a warehouse from containers quickly and efficiently?
04.06.2021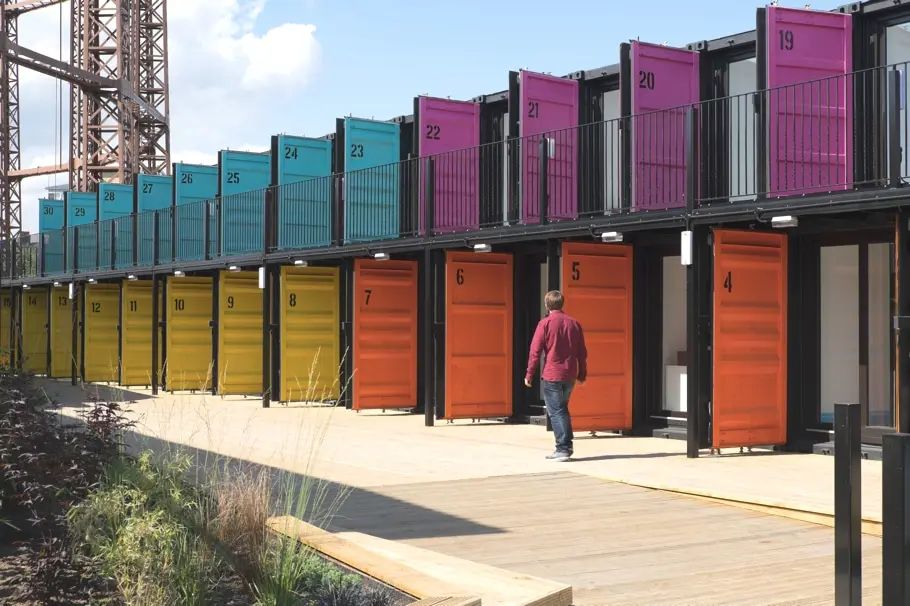 One of the ways to increase the efficiency of logistics activities is the use of containers, which take on the role of warehouse modules located on a special equipped site. For this, they are suitable as new, such restoration of containers from steel that have already been used for storing goods. Among the distinctive features of containers designed for storing goods and goods, one can single out high strength indicators, guaranteed tightness, resistance to moisture, sun and mechanical stress. The standard equipment of such containers is complemented by reliable anti-tampering devices, which minimizes the likelihood of theft of the contents of the containers.
Benefits of using standard containers as storage modules
To store goods and cargo, rent a metal module and a place where it will be located. This approach has several advantages, including the absence of the need to purchase or lease a land plot, and there is no need to obtain permits and coordinate your actions with the relevant authorities.
Additional advantages of this solution include:
The ability to gain access to the container in a round-the-clock format on a free basis, if necessary, you can pick up the goods in parts, this task can be dealt with without the involvement of special equipment;
Convenient access to the warehouse;
The ability to organize conditions in the container for storing certain items;
The video surveillance and alarm system guarantees the safety of things and equipment;
A large selection of metal shipping containers, which allows you to choose the design and dimensions for a specific category of goods;
Change the storage area with minimal effort by adding or reducing the number of containers;
Possibility to use loading / unloading services directly on site.
The cost of renting a container site is determined based on the location and size of the site, the lease term and additional services are also taken into account.
Which containers are best to give preference to?
The characteristics of the stored cargo have a direct impact on the choice of the type of module.
Sea dry cargo containers
20-foot (5.9 m long) and 40-foot (12.2 m long) modules made of steel with a height of 2.35 m are well suited as storage tanks, an alternative option is increased modules with a height of 2.7 m. In such containers, you can store goods that are not affected by the temperature conditions of the environment. When it comes to placing standard 120 cm wide pallets in two rows, the 2.45 m extra wide modules are best suited for this task.
With the placement of goods that are demanding on temperature conditions, the best option is isothermal modules, with their help you can provide optimal storage conditions for goods in a certain temperature regime. In such a container, all structural elements are insulated. If necessary, it is possible to lay electrical wiring in containers of a stationary location, arrange ventilation and install a heating unit.
Refrigerated containers
For storage of food and industrial products, requiring the creation of optimal conditions in terms of temperature and humidity, isothermal containers are used, supplemented by units that cool or heat the air inside the container. Refrigeration modules are installed on special sites where there is access to the connection of refrigeration equipment.
Features of the choice of design for a warehouse-container
For the successful arrangement of a metal module, it is important to take into account the following recommendations:
It is better to give preference to standard gates - swing gates located at the end of the tank;
As part of the arrangement of a container warehouse, it is important to preliminarily resolve the issue of a folding ramp, which will significantly facilitate the work associated with loading and unloading goods;
When using several containers, we must not forget that it is more convenient to maintain a one-story modular structure than an analogue with two floors.