How to attach a container to a semi-trailer
22.12.2020
For transporting of bulk freights in refrigerator containers trucks are mostly used with semitrailers (rarer by trailers). Observe a few simple recommendations, then transportation of containers will become not only rapid but also safe for a driver machine and other participants of travelling motion.
How is a container fastened on a semitrailer?
Well, if transport one that you gather to transport a load is already equipped by the special locks with fittings (by screw-bolts) and supports of safety. If they are not present, their fastening is assumed on a supporting frame by means of the durable welding. Ropes and chains are not recommended as basic roofing timbers.

In order that to load a container on a truck, the help of special equipment may need. Make sure, that transport befits on sizes. Shut out situations, when a load comes forward outside a platform on that set. Examine attentively: even an insignificant ledge in length or width will complicate work of a driver risking injuring a marine container during transportation or parking.
Except it, a by two volume container risks appearing an uplifting load for a machine, not passing a test, and to result in breakage of a bridge or other technical damages from the excessive loading.
Fortunately, single standards are mine-out a long ago. The requirements of sizes and capaciousness of every container are beforehand certain on a plant-producer. In looking over on the same standards the different models of semitrailers are made. A traditional linear measure for them feet (a 1 foot is an approximately 0.3 meter) are considered.
Most popular acquisitions:
20-one-foot. Most often meeting format;
40-one-foot. One of the most comfortable decisions, because it contains much load, befits for most trucks and reduces charges on logistic (by comparison to the use of twice greater amount of 20-one-foot containers);
45-one-foot and 10-one-foot - these sizes are small popular in countries of the CIS and mostly appear as the "bits" and pieces, left in a country from the foreign branches of the company or bought on markdown.
It is also necessary to pay attention to marking. To you unnecessarily to know the value of all in letters codes in the name of every container.
Pay attention to such denotations:
DC, DV, GP - standard wares are so marked in a 2.6 meter high;
HC or HQ - these codes mean that a height makes a 2.9 meter;
PW - can be added additionally to codes indicated higher. This mark means that a container is hardly more capacious for moving of loads to pallets and a bit wider than other models.
About the different ways of fastening
Now that you were determined with the type of container and loaded him on a platform, time to think about the methods of his fastening.
Next adaptations are used:
Locking locks with fittings and screw-bolts. Basic method - depending on acquisition of semitrailer and capacity locks can be situated not only on corners but also on each side freight platform. Service very simple: it is needed only periodically to check up mechanisms in the presence of blight and process their lube oil or slushing chemicals. For fixing of locks you may need the special instrument.
Chains or special straps. Usually they are used as an additional guarantee of reliability : stretched out under support round all corps and snapped to one especially durable locks.
Supports on a platform. Mostly it is not high sides that can rise and go down. Additional beams (wooden or metallic) are sometimes assembled.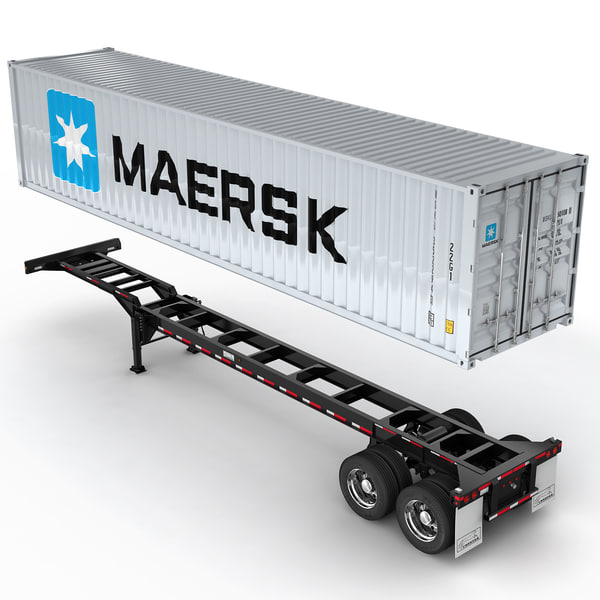 Remember that a technique requires periodic tests, in fact on a frame there can be unnoticeable "hearths" blights that can not survive the standard loading.
Other requirements of accident prevention
Fixing is required not only to the container on a platform. All load inwardly also must be envisaged by means of straps or ropes, in fact his chaotic motion during transporting can result in displacement of center of gravity and overload of one of axes of semitrailer.
Examine the corps of container before moving for the purpose damages. Especially often the bottom of freight capacities suffers from the inaccurate loading. Finally, will make sure in reliability of locks, locking the doors of container.