Features of the selection and application of tank containers
05.10.2021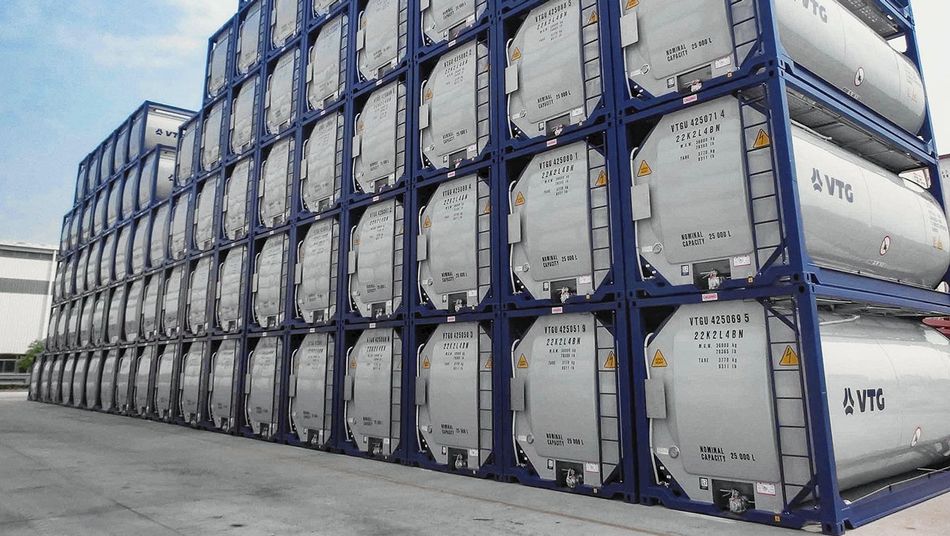 Sea tank containers are easily recognized by their design features. In most cases, they are a massive tank, which is in a metal frame to prevent damage during transportation, storage, unloading, etc.
Tank modules are used to move, transport liquid and gaseous substances that need to be moved within a certain temperature range. Design features make it possible to move storage facilities not only by sea. They can travel by air or by road or rail.
The classic container consists of:
Rigid metal frame of the tank;
Strong steel frame that fixes the tank and protects it from various damage during transportation;
Drain and filler system;
Accessories for maintenance and inspection of tanks: stairs, lifts, platforms, handrails, etc.
Fasteners are located directly on the base of the container, in most cases they have a welded type of connection. Among the variety of shapes and sizes, the most popular are the 20 'and 40' tanks. The mass is 2.2 and 3.6 tons, respectively. The internal volume of such a container is 33 cubic meters and 67 cubic meters, respectively.
Most often, such containers are used to transport hazardous chemical, toxic, flammable elements that need reliable protection during transportation. The module itself must be made exclusively of steel capable of withstanding the internal pressure of the contents. For acidic materials, AISI 304 steel is used, it has increased resistance to destructive effects due to special additives, from the outside each tank is covered with an anti-corrosion coating.
Features of purchase / lease
If you need to regularly transport liquid cargo, you need your own container of large volume. In this case, it makes sense to purchase a tank, spend money on its storage, maintenance, transportation. If we are talking about one-time use, then the preferable option would be to rent a tank for a certain time.
There are many companies in Ukraine that sell and rent both new and used containers. Trust companies that are able to provide:
Real conformity of products to the declared technical parameters and performance characteristics (especially important for used containers);
Exchange and return of products, warranty service;
Repair, storage, re-equipment of containers;
Consulting assistance in choosing a block model for a specific cargo;
The ability to compare existing products by price, technical characteristics, condition.
Take an interest in the reputation of the company, study the reviews of its customers about the experience of cooperation.