Consider the most popular types of containers
07.08.2017
The container is a standard reusable container intended for the movement and storage of goods, used in transport logistics. Mostly, this large container is a metal box with a door.
Consider the most popular types of containers

Marine large-sized universal containers. They vary in capacity.

20-foot, for heavy, but compact in size cargo. Such a container can also be used as a warehouse, operated as a room in a suburban area or a construction site.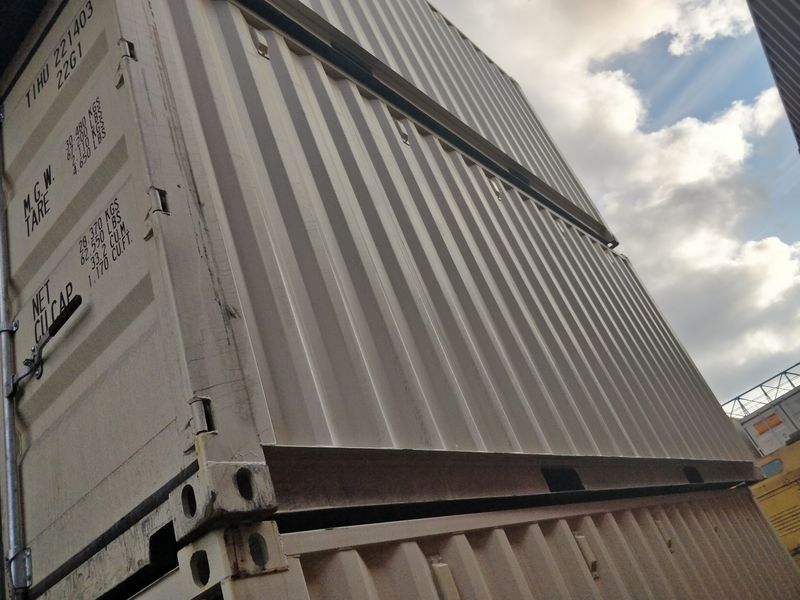 40-foot, for heavier and massive loads, industrial and food products. Such transport capacities will be useful for furniture enterprises. Containers of this capacity are used as household blocks, cabins, warehouses. These containers can be lengthened in height (High Cube). In this case, they are used to transport vehicles, various types of equipment.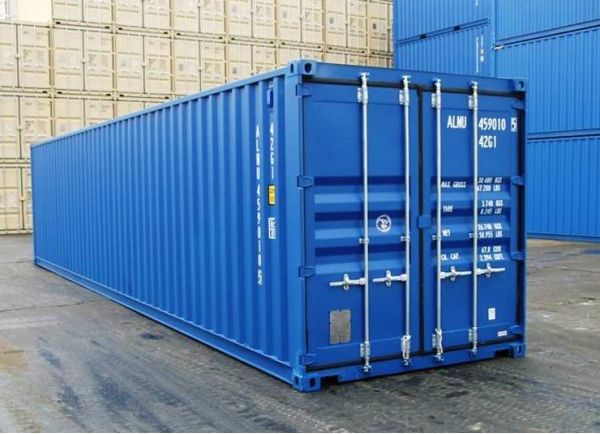 45-foot, as a rule, elongated in height (High Cube), are intended for transportation of a variety of equipment, as well as vehicles and special equipment.

The company Container Trade offers to buy sea containers new or second-hand. The organization is engaged in the sale of container products on the most favorable terms. We also have such a service as long-term or short-term lease of sea containers.

To carry out a purchase, take a construction for rent or sell us your own packaging, you can go to https://container-trade.net or the office of the company. Trading platforms where you can get acquainted with our offers are located in all major Ukrainian cities. For more detailed information, you can call the specified phones and ask all questions of interest to our specialists.

Container Open Top. It is intended for loads that are loaded in a vertical position (top) from the transport container according to special characteristics. Also in it can be placed a load that exceeds the size of the standard container vertically. Such containers for transportation have an open top and a removable canvas roof, or from a similar material. There is also a container with a hard-facing roof (Hard Top), but this is a rare option. These types of containers are used in the bulk for the transport of metal.

The capacity of the Open Top is standard 20 and 40 feet.

Special conditions for buying, selling and renting containers with an open top are offered by Container-Trade. Tare Open Top is unique, is in high demand, therefore the sale of such containers is carried out quickly. These shipping containers do not linger in our warehouses, so do not hesitate to buy them.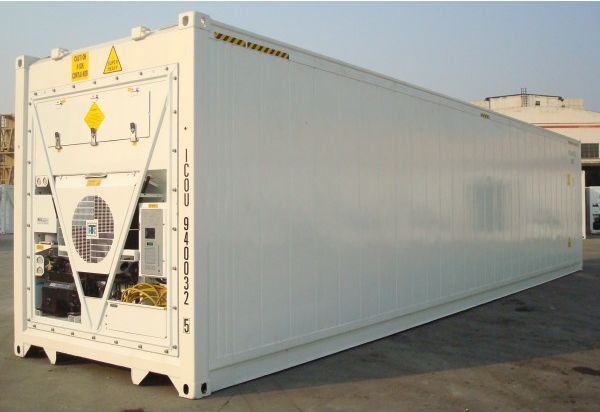 All containers presented in our assortment undergo thorough pre-sale inspection, therefore the equipment purchased in Container-Trade is a guarantee of reliability, durability in operation and high quality of products.

Container Pallet Wide. This type of container has a metal frame and is convenient for placing pallets in it, thanks to the specially designed width of the container. In such a container, a cargo is carried, which should be placed on pallets.

Buy container Pallet Wide at the best price in Ukraine at the company Container Trade. When purchasing such containers, it is necessary to specify the length and features of the placement of fasteners in it, since it is not always intended for transportation by sea or by rail.

Refrigerated containers. This type of intermodal equipment is indispensable for companies engaged in the sale of food products, the transportation and storage of which involves a certain temperature. Ref-containers provide maintenance inside the tank of temperature from -40 to +30 degrees and are able to work both from an independent generator and from an electrical network. The freezer is controlled by a minicomputer.

Container-refrigerators are subject to higher requirements than to containers carrying a dry cargo ship. They are made of high-strength materials, have more powerful protection against corrosion and are completely hermetic. This allows to increase the operational load on the structure, assumes the durability of this type of packaging and its reliable protection against hacking.

Trading platforms Container-Trade have a wide range of proposals for refrigerated structures, both new and used, but in excellent condition. Rental of refrigerators is carried out on the most favorable terms for the client. You can order a service for renting, selling or buying a container by phone or by e-mail on the website with our experts.
All products are certified and meet the requirements of international ISO standards.

Container Flat Rack. It is a platform-pallet with end walls, without rigid side walls. In such a container, transportation of long-distance transport or heavy large-sized equipment is most often carried out.

Container for bulk cargo. Fully sealed containers, dustproof and airtight. The roof of said container has hatches for loading inwards, for example, spices, cereals or forages.

Ventilated container. This capacity, thanks to the ventilation system, provides the cargo inside with special conditions for transportation, assuming air access.

Container-Trade with care for each of its customers has a huge range of offers in the intermodal equipment market. The increase in demand for transportation capacities and the growing number of customers of our company allow us to expand the range of offers and significantly reduce the prices for shipping containers.