Reefer containers: purpose, types and scope
22.12.2020
For transportations on distant distances it very comfortably to use the specially created freight units that is named by refrigerator containers. Products with short space of fitness, and also loads that require storage at certain terms, during a long trip save all properties.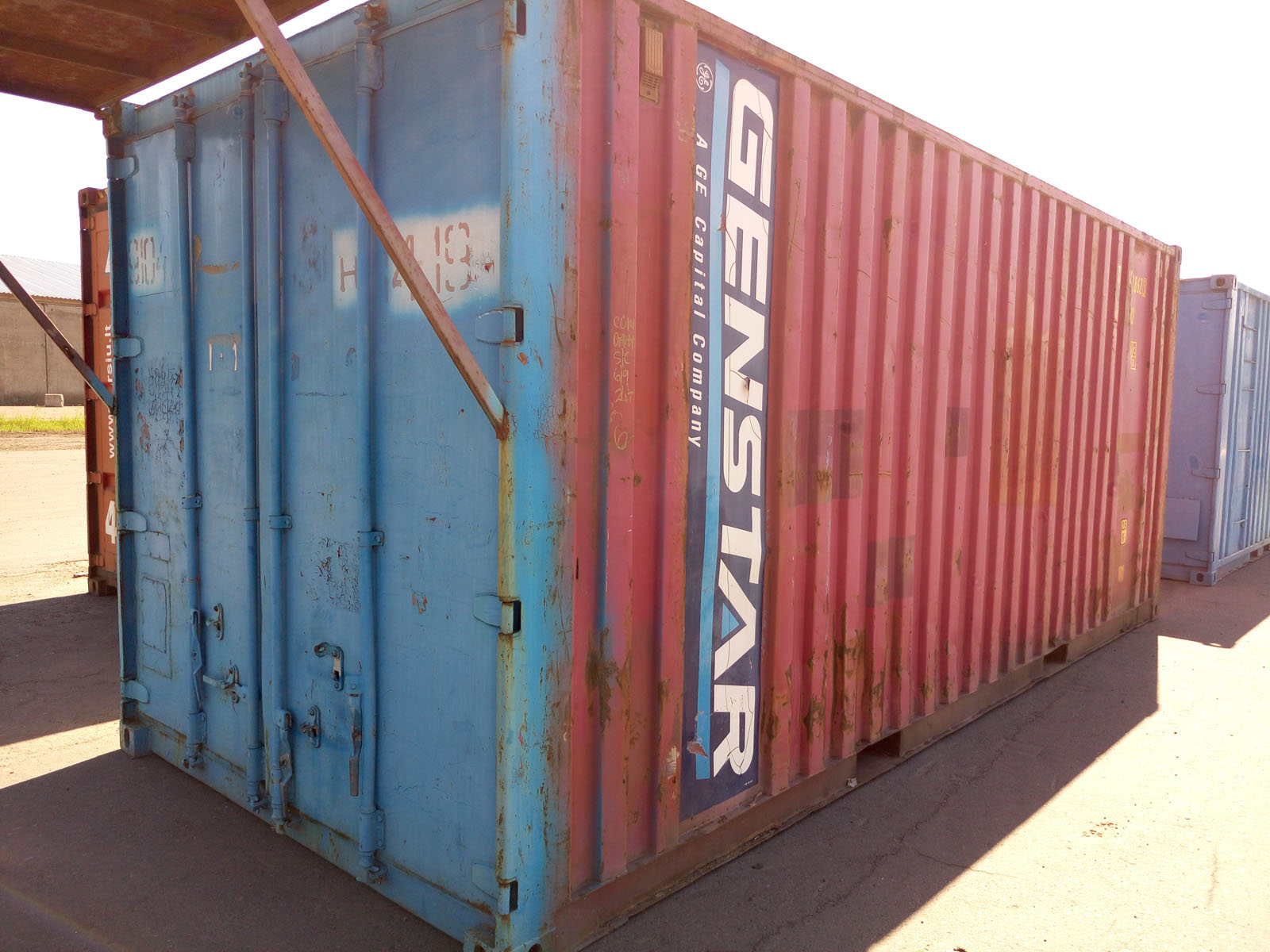 Why refrigerated containers is needed
Containers can be reused, because after a voyage their disinfection is necessarily conducted. An internal chamber is edged by foliar from an anticorrosive alloy or plywood with a water-repellent coat, and this process of cleaning unbinds. In them, it is possible to transport both fish, meat and medications and other the products requiring the special terms.
After a trip refrigerators can be used as a stationary refrigerator. They can work both for creation of subzero and for maintenance of enhanceable temperature of the environment, if there is a necessity in it.
How is a refrigerator container arranged?
Basic materials for making of containers it is been aluminum for revetment, stainless steel and flags from polyurethane foam or polyvinyl chloride foam of certain thickness.
Outside a refrigerator container is a framework from the aluminum folios of the inflexibility envisaged by a manufacturer. Inside him is a refrigerator chamber edging of that is executed from the layer of heat-insulating polymer (as a rule, it polyurethane or polyvinyl chloride foam panels).
Walls, sex and ceiling, inwardly facing folios from an anticorrosive alloy or plywood with a water-repellent coat. Paul is made from aluminum профлиста, possessing inflexibility allowing to maintain weight of ware-house loader.
Sizes and external different models of refrigerated containers can insignificantly differ depending on the year of production and firm-manufacturer, there is classification on mass of storage products.
Loading takes place through a door with framework from an aluminum and internal layer of polymer of the same thickness, as well as on walls. She has the special lock that guarantees impermeability of storage in a compartment.
At loading containers are placed on the specified pallets maintaining their mass together with content and being at some distance one from another. The rules of location envisage certain distances between them, loading passes on the beforehand approved overall charts. Besides, it there are requirements on distance from ceiling of рефконтейнера to ceiling of compartment in that he is disposed. Alarm marks are used for visual control of loading.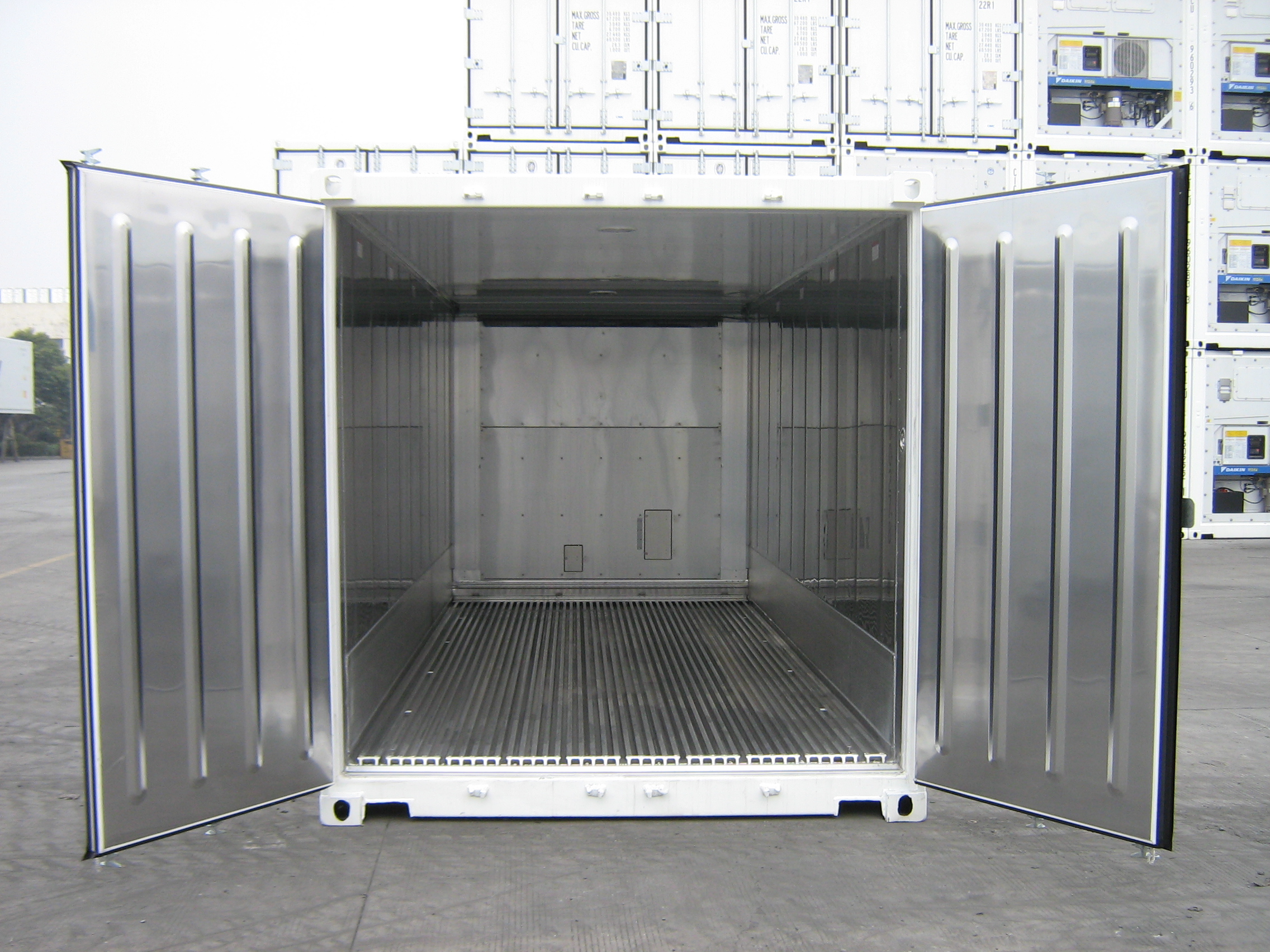 For maintenance of necessary internal terms into boxing a refrigeration equipment is used : refrigerator compressor and sensors. A compressor is located in the butt-end of the corps, works automatically on the programmed mode. Range of temperatures from - 26ºWith to +25ºС. Feed of compressor is provided from a three-phase chain on that a current flows by frequency 50 Hertz with tension 340-360 В.
The specialized electronic CU and sensors provide maintenance of necessary terms into the compartment of storage. Yet they control the start of cycles of thawing, guaranteeing the fully automated storage. An electronic block fixes problems or failures at an equipment and aggregates, that allows at once to remove them, minimizing risks of spoilage of products.
The current of air in boxing is given on sex, on the T-shaped aluminum profile, after rises on walls to ceiling. Whereupon again goes back into a cool aggregate for a drop in a temperature or heating depending on the set program. The specialized lock gives an additional guarantee to impermeability.
Basic types of refrigerator containers
In All refrigerated containers it is possible to divide by three types, depending on the method of transportation :
railway;
marine;
motor-car.
There are certain standards for all models of containers on a carrying capacity and external sizes. Three presented types of refrigerated containers differ in joining devices to the capture mechanism of unloading-loading transport. Such classification saves time on their transportation and location into compartments, allows doing delivery a method "from a door to the door".
The Highest tariffs on transportation of refrigerated containers for railroaders, but here they provide delivery of containers in to 8.5 feet high the greatest weight.
Important descriptions are internal volumes of depository, sizes of doorways and carrying capacity. All necessary about a container information is inflicted on his lateral wall are 6 letters of the Roman alphabet and 11 numbers.
Refrigerator containers now are highly sought, because for their exploitation specialists are not required, work goes to the automatic mode. Cleaning and disinfection does not require the special personnel also, loading due to alarm marks is too simple. They allow conveying products without her spoilage on any distances by the different types of transport.